Basements are often neglected spaces in homes. They are usually filled with all of our extra stuff and can get pretty messy. They also tend to flood during heavy rains. If you don't take care of a flood-prone basement right away, it can cause severe damage to your home.
A few inches of water in your basement can cause major structural problems to the whole house. The foundation of your home can crack or sink, which leads to costly repairs. It can also create health hazards for the entire family if mold and mildew grow and spread to other areas. To prevent these disasters from happening, you need to have a professional install a drainage system.
The GUARDIAN® Defender
Installing a basement drainage system is a great way to prevent flooding and other problems. In addition to being a wise investment, it also saves time and money in the long run.
A properly installed system will save you from having to call an emergency plumber every time there is a storm. It will help keep the foundation dry and stable as well.
With our GUARDIAN® Interior Waterproofing System, we ensure that any water drains away from your basement walls and floors. It means that you won't have to worry about flooding causing damage any longer.
GUARDIAN® Waterproofing Drainage System collects water on both sides of the walls and directs it into a sump pit. The sump pit has a pump that removes the water through a pipe and then carries it outside the house.
This process prevents water from entering your basement. You get dry basements and fewer headaches!
A basement drainage system ensures that:
Your basement stays dry when it is raining so that you don't get flooded.
You don't have to spend time cleaning out your basement after storms.
You don't need an extra drainpipe if it gets clogged.
The basement safe from pests like termites and rodents.
Mold and mildew is prevented from growing in your basement.
Your home is protected from foundation problems like bowed walls.
The Guardian®'s open-back design eliminates the possibility of clogging or reduced water flow. The anti-clogging measures ensure that your installation will last for a long time. GUARDIAN® also features cleanout ports at the corners making service and inspection easy.
Features of GUARDIAN® Interior Waterproofing System
The design features a beveled, half-round shape to prevent crushing.
The body of the ridge and valley holds poured concrete inside.
The rear wall flange captures and directs water from weep holes, integrating wall panels and vapor barriers.
A durable, long-lasting HDPE construction.
Water seepage is captured immediately by the open-back design.
Ensures that water does not return to the basement.
Guaranteed for life.
Easily installed with minimal demolition.
Permanent waterproofing that requires little maintenance.
Manufactured in the U.S.A.
6′ length-drain channel (120′)
Get more information about the GUARDIAN® Interior Waterproofing System by contacting us today.
We offer free consultations and estimates. We'll be happy to show you what our systems do and answer all your questions. We're ready to help!
How do I know if my basement needs a drainage system?
Some signs indicate whether or not you need a proper basement drainage system.
One of them is when water starts seeping through your floor.
Other signs include:
Your basement floods easily.
Water stains appear on the ceiling or walls.
Your home has high humidity levels.
You have a bowed basement wall.
Wooden support beams are decaying.
Mold appears in your basement.
Rats start appearing in your basement.
Termite tunnels appear near your basement.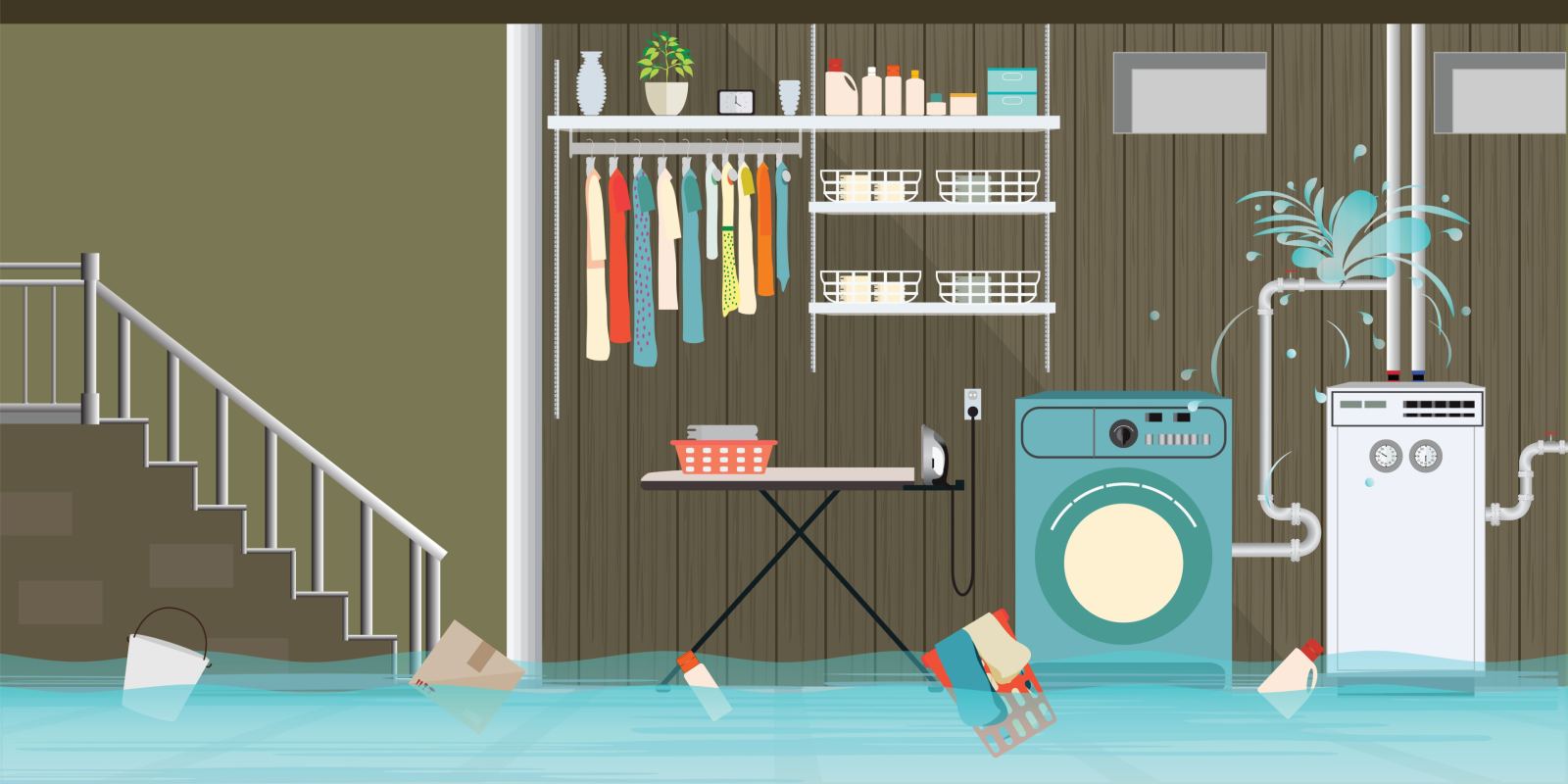 These signs mean that it is time to install a drainage system. If you see one of these signs, contact us right away. We can help you protect your property against future damage caused by flooding and leaking.
How long does it take to install a drainage system?
Depending on the size and complexity of your project, the process time may vary between 5 hours and three days.
Call us today and let us know what type of job you want to complete. We will give you a detailed estimate based on the information you provide.
What materials should go into a drainage system?
The essential component of a drainage system is the sump pit. Sumps must be large enough to hold as many gallons of water as possible. If the amount of water collected exceeds this capacity, the water will overflow and cause flood damage. Therefore, a sump pit with sufficient capability is critical for a successful drainage system.
Next, the sump pit should connect to a pumping station with a strong motor capable of pulling gallons of water from the hole every hour. Finally, the sump pit connects to a series of pipes that carry water outside your home. These drainage pipes should be placed above ground and be protected enough to avoid freezing during the winter months.
The GUARDIAN® Interior Waterproofing System is installed to intercept the water at the perimeter of the floor and inside of the basement along the wall. Whether you have concrete or block walls, it will keep your basement dry in any situation.
This installation works as an Interior French Drain and provides an efficient way to drain water out of your home's foundation area.
It redirects all water back to the sump pit while preventing water from entering the interior areas of your home.
How can DryTech Waterproofing help you?
DryTech Waterproofing is the best choice for installing a drainage system. Our team of experts installs basement drainage systems using only premium quality products.
We use high-quality waterproofing membranes designed to withstand harsh weather conditions such as rain, snow, hail, wind, and other elements. A 100% satisfaction guarantee also backs our basement waterproofing systems.
Why choose DryTech Waterproofing for your basement drainage system?
We're experts at waterproofing basements, including installing a sump pump, fixing bowed walls, repairing crawl spaces, and maintaining moisture control.
We've been doing it for over 17 years. With our experience, we understand how to install a drainage system that will last for decades. You get more than just a waterproofing contractor; you get a company that cares about its customers. That means you receive:
A 100% Satisfaction Guarantee
Free Estimates
Professional Service
Affordable Prices
Quality Products
Fast Turnaround Time
A basement drain system is crucial in protecting your home and family from potential damage caused by water intrusion. Contact us now to schedule your free basement estimate. Call Us Today! (865) 410-1077