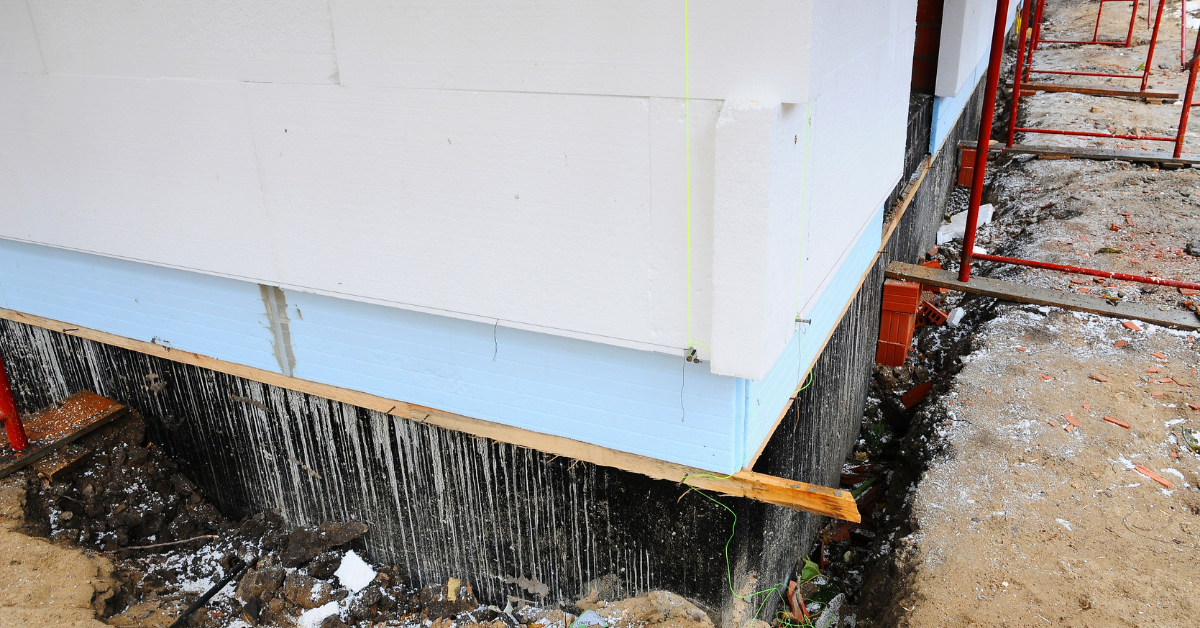 05 Jan

Why Waterproofing Your Basement is Important

Your basement can be used for various purposes, as it is essentially a multipurpose room. While some people may not even think to use the basement, other homeowners transform it into a sanctuary. It can be used as a storage space, a gameroom, or even a man cave. Regardless of the use, it is an integral part of your home as it is part of the home's foundation. One major thing you must consider is foundation waterproofing to protect your home. There are many critical benefits to consulting with a basement waterproofing specialist, which we will outline here. 
Prevent Flooding During Storms
One of the biggest concerns for a basement waterproofing specialist is flooding and the prevention of flooding. Basements are highly susceptible to flooding, especially if there is no foundation waterproofing. If your basement is entirely under the foundation level, you are more prone to flash floods and rising groundwater. This can lead to excessive damage to your items and home. Flash floods are one of the most destructive natural disasters. 
Seal Cracks
Moisture can quickly build up and get trapped in small surfaces. Over time, this can cause the surface to contract, leading to cracks. These cracks can endanger the entire foundation and structure of your home. When you take leaks head-on and have waterproofing in place, this can help to avoid cracks in your home. 
Mold and Mildew
After rain or a snowstorm, water leaks can cause moisture to build up in your basement and around your home. Sooner or later, extra moisture will cause mold and mildew to appear in the basement and can even start to creep up the walls elsewhere in the home. This can lead to health problems such as asthma, aggravated allergies, and skin irritation. Your home should not be making you sick, which is another reason why waterproofing your basement is essential. 
Increase the Value of Your Home
When a basement waterproofing specialist waterproofs your home, your home will also increase in value. A dry basement is a great selling point when you are ready to sell. It also plays a role in the structural integrity of your home. Having a basement waterproofing contractor install preventative measures now will save you money from having to do costly repairs in the future.
Reduce Energy Costs
Another reason waterproofing your basement is essential is because it can reduce humidity during the summer. This can lead to lower energy costs. A basement waterproofing specialist can ensure that your home is better insulated as well, meaning lower heating and air conditioning bills. 
Protect the Home's Foundation
As we previously mentioned, foundation waterproofing is meant to protect the foundation of your home. Your basement helps to keep your home stable and livable. When water gets in, this can lead to foundational problems. However, if you have a basement waterproofing specialist on your side, you can prevent this from happening. 
Keep Your Property Safe With DryTech Waterproofing 
Whether you use your basement as a theater room or a storage space, you have valuable items that must be protected. Foundation waterproofing does just that. Water can cause damage to any items found in your basement, which is another reason why foundation waterproofing is essential. You will want to ensure that your basement is safe and that any items placed in the basement are stored in waterproof containers should an accident occur. 
When you are looking for a basement waterproofing specialist, contact DryTech Waterproofing LLC at 865-410-1077 today!